Girl Power Politics (GPP) is a youth-run nonpartisan organization based in Cincinnati, OH. As of April 2020, GPP has three chapters in Ohio, four chapters across the rest of the United States, and two international chapters!
GPP was founded by Cincinnati youth activist Anna MacLennan. A passionate gender equality advocate, Anna learned in depth about the political gender gap during her time as a commissioner on the Hamilton County Commission on Women & Girls. Recognizing that the under-representation of women in government has detrimental effects on every other gender equality issue, Anna wondered why there wasn't a push to encourage girls in politics akin to the girls in STEM movement.
In July of 2019, Anna founded GPP, and the GPP team has since grown to include several motivated, talented, and dedicated young women and non-binary people who are passionate about closing the gender gap in politics.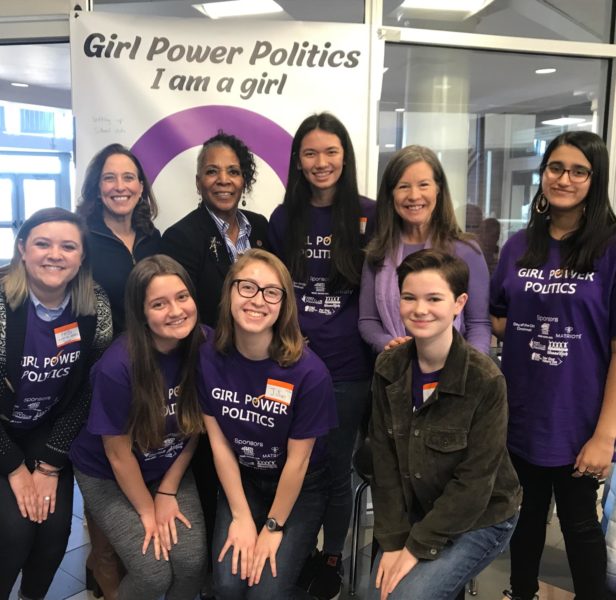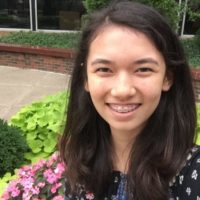 anna maclennan
founder & executive director
Anna is a senior at Anderson High School. She got her start in activism in sixth grade, when she led a successful animal rights petition that garnered more than 10,000 signatures. She served on the Hamilton County Commission on Women & Girls and helped organize Cincinnati Day of the Girl 2019. She is currently a high school fellow with the East Coast Asian American Student Union and a member of the Cincinnati Young Activists Coalition. When she's not working on Girl Power Politics, she can be found launching model rockets, playing the violin and clarinet, or tossing a Frisbee with her black lab.
faith gingrich-goetz
director of curriculum & programming
Faith is currently the Cincinnati Regional Organizer for For Our Future Ohio. Previously, Faith worked on Elizabeth Warren's presidential campaign, Amy McGrath's congressional campaign, at Human Rights Campaign as a McCleary Law Fellow, the Office for Civil Rights, U.S. Department of Education, as a Legal Intern, and Legal Aid of the Bluegrass as a Law Clerk. Faith earned her law degree from the University of Kentucky College of Law. In her free time, Faith enjoys playwriting, hiking, going to the movies, and traveling.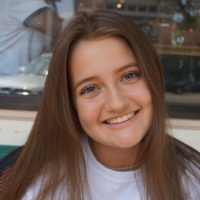 natalie long
director of community engagement
Natalie is a senior at Anderson High School. She has always had an interest in politics and Girl Power Politics was an amazing way for her to explore how to best use her voice! Natalie is an active member in her school's theatre department, is DECA class president, and loves to sing! She is thrilled to see the impact GPP will make!
jillian teeters
Director of inclusion
Jillian is a freshman at the University of North Carolina at Charlotte studying biology on a pre-med track. She was a commissioner on the Hamilton County Commission on Women & Girls in 2019. That experience inspired her to get involved in GPP, as she wants all girls to find their voice in politics. Jillian is also particularly passionate about LGBTQ+ rights. In her free time, Jillian likes working out, reading, and trying new recipes.
claire mengel
Director of blog, Co-director of mentoring
Claire is a student at Turpin High School. They are very passionate about politics and gender equality and they founded the Turpin High School Voter Registration Club. Currently, Claire is serving on the Hamilton County Commission on Women & Girls. Outside of politics, Claire enjoys participating in their school's theater and choir programs.
rama sardar
co-director of mentoring
Rama is freshman at Indiana University. She found her passion for activism and world issues when she joined the Young Activists Coalition and spoke at her first rally! Rama is enthusiastic about being part of Girl Power Politics because she believes that women are powerful leaders, but they are underrepresented in government. She is confident that organizations like Girl Power Politics will encourage more women to become involved in politics and activism. In her free time, Rama enjoys horseback riding, reading books, and gardening.
jenny brady
advisor
Jenny is Executive Director of SOTENI International and founder of Day of the Girl Cincinnati. Her expertise is in strategic communications, organizational leadership and institutional advancement. She holds a BA in Speech Communication and a Master's in Public Administration. She is a passionate advocate for women and girls in her roles as Hamilton County Women & Girls Commission task force member, District 1-OH Chair for CARE International and Advisor to Girl Power Politics. She founded Day of the Girl Cincinnati to celebrate girls' leadership and galvanize action for the fulfillment of their human rights.